Hannah Shaw of the Booty-iful Booty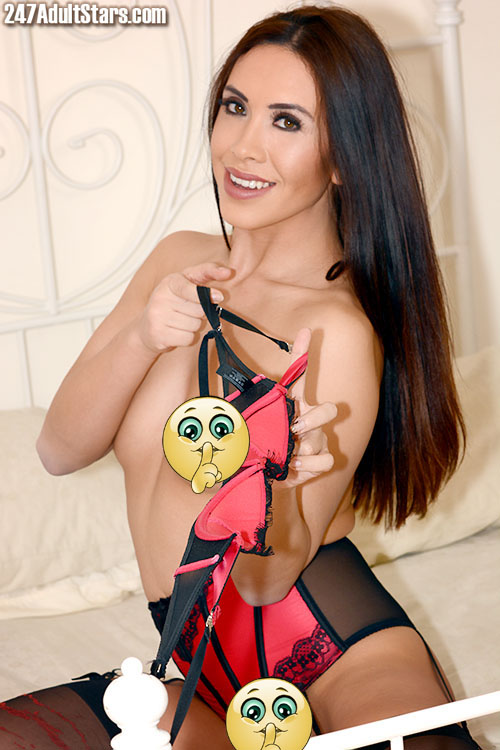 Recently we had an awesome shoot with Hannah Shaw, and although we've still got to write up our wildly famous Shoot Report, we thought we'd tease you with a few samples from the shoot today.
They say a picture can paint a thousand words, so we went all out and gift you a massive three thousand of them. We strive for quality over quantity around here, but we will admit that members get a rather more "complete" view of our models because honestly at some point, you stop counting equivalent words and start with remarks more along the line of, "Dang! Nice boobs!" … We get that.
For the record, we last shot Hannah almost a year ago now with her BFF and a bit of a favourite around the 247 staff members, Chantelle Fox. Quite simply, we thought it about time we gave Hannah a shoot all to herself so that we could get some solo content of her. On her own, Hannah proved to be every bit as good as she demonstrated working with Chantelle. Better yet, Hannah turns out to be another of those models we've been lucky enough to work with whose personalities match both on and off the same on camera. The amount of times she played up to the camshow cameras while the photographer was checking the settings on his cameras just shows you that she can make light of anything on set and still keep the atmosphere funny and lighthearted. We think it shows through the pictures and videos as well.
For now we close with a simple observation: As the "Booty Bounces" Hannah has one that you just want to stare at for days. We could just leave it at that, but you might — in the case of at least one of the pictures below — prefer to see her version of a Builders Bottom.
Hannah will be making her first appearance on the site soon, so check back to see more of her in the future.
For the moment, why not check out this Hannah Shaw Twitter link to see what what heads she has been turning lately. And why not give her a follow too while you're there too? Tell her we said hello.