247AdultStars Straight-Away
Well, we will admit to not being your typical adult site, which you probably noticed already. Then again, we have never wanted to be.
We all began as many do, by being fans of several stars in the US adult industry. As luck would have it, three of our favourite women all had their own web sites — and not just your typical throw everything at the wall and see what sticks type of sites. They talked to their fans honestly and unpretentiously and even met them at parties and conventions and such. We still have people here that blush at the mention of Kristal Summers!

SELECT for MORE on the 247AdultStars History?
Nearly a decade later as we launch this new generation (roughly version 3.0 of the site) we had to look back at our modest beginnings. Ultimately we decided to leave it all in, as that fits with both our commitment to honesty, and our well-developed philosophy of never throwing anything away. Through our site you still get to see us mature from early shoots with UK adult stars like Kaz B, Faye Rampton, Lala X and Sandie Caine. As our reputation and skills became better known, we accelerated our work with models like Suzie Best, Masie, Isabella Kay, Cate Harrington, Syren Sexton, Tanya Cox, Holly Kiss, Natalia Forrest, Anna Joy, Chantelle Fox, Kayla Louise, and Samantha Bentley. We continually — although selectively — add to this list as we find ourselves continuing to be thrilled with the job. After all, how bad can it be hanging out with beautiful naked women?

If you JOIN, you will note quickly that we don't set out to simply provide video and pictures with 247AdultStars, but to offer up an honest sense of the model too. We shoot BTS (Behind The Scenes) interviews during our shoots, and you can discover things you'd never be able to find out about a model on other adult sites. We also write reports about our shoots, travels to conventions (both in the UK and the US), and sometimes you'll even find our friends from Risqué popping over and doing some shoots with us. If you look around enough, you might even see a flying Elvis. Primarily, we try to have FUN with our members and our site. In the process, we end up with very nearly …
100% Exclusive Content
We do so enjoy things that way.

After all, you can get hundreds and hundreds of different women in thousands and thousands of places on the web. Sometime in the last few years, simple, mundane, generally gynecological adult fare became FREE on the internet. If you are you going to spend your money on the entertainment, you need something special. You need something unique. Well, we can offer you the one thing that no one else will ever be able to: Us — and our relationship with our models. We do hope you Join us, and always feel free to let me know what you think.
— Maverick
Remember that when you join 247AdultStars.com you get all that we can offer you from Europe as well as all that risque.com offers in America. Actually, you never know what you may find here, but that's part of the fun. For example, if you look at the photo here and squint a little, you can see what it might look like if it were ever sunny in London.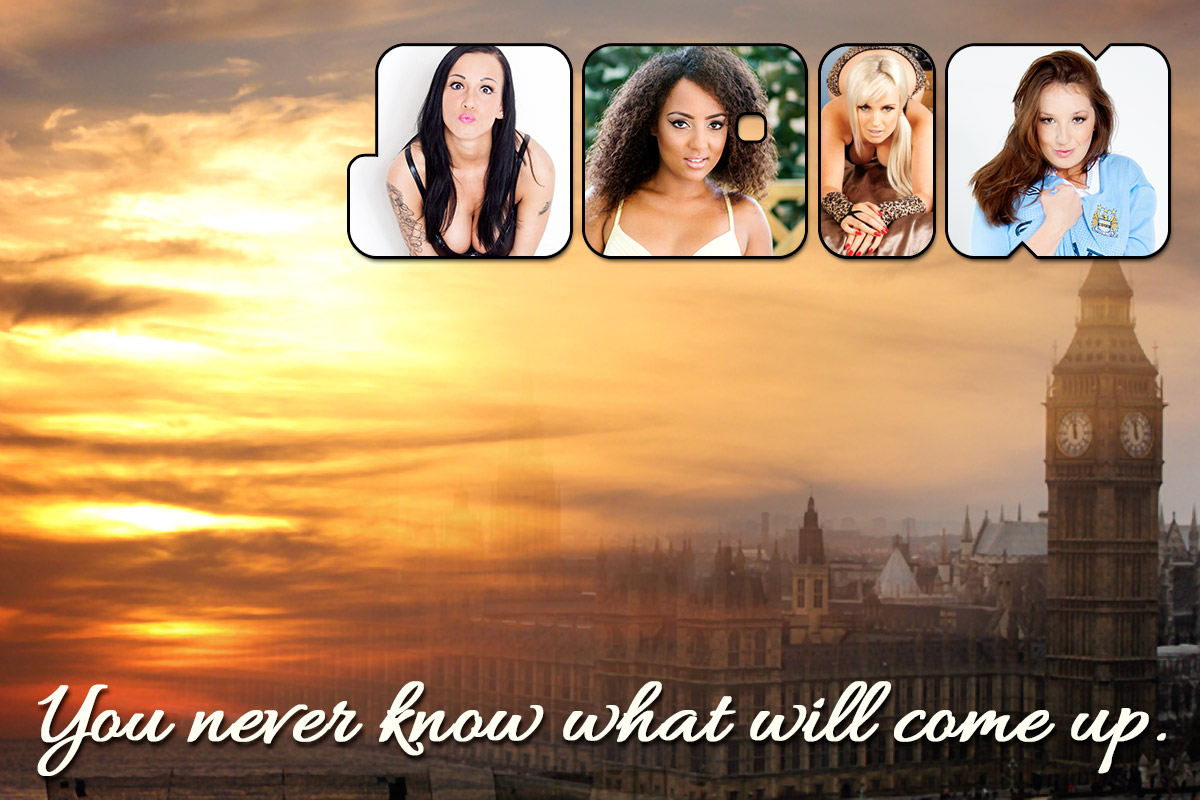 For $19.95 a month you get full access to all of 247AdultStars throughout history. You also get full access to the entire Risqué Commune group of sites, so feel free to just sign up now.
If you'd like to think about it some more, or consider other options, head on over to the join page and we'll help you out. For Brits we're really rather friendly. We even prefer our beer cold. People tease us.